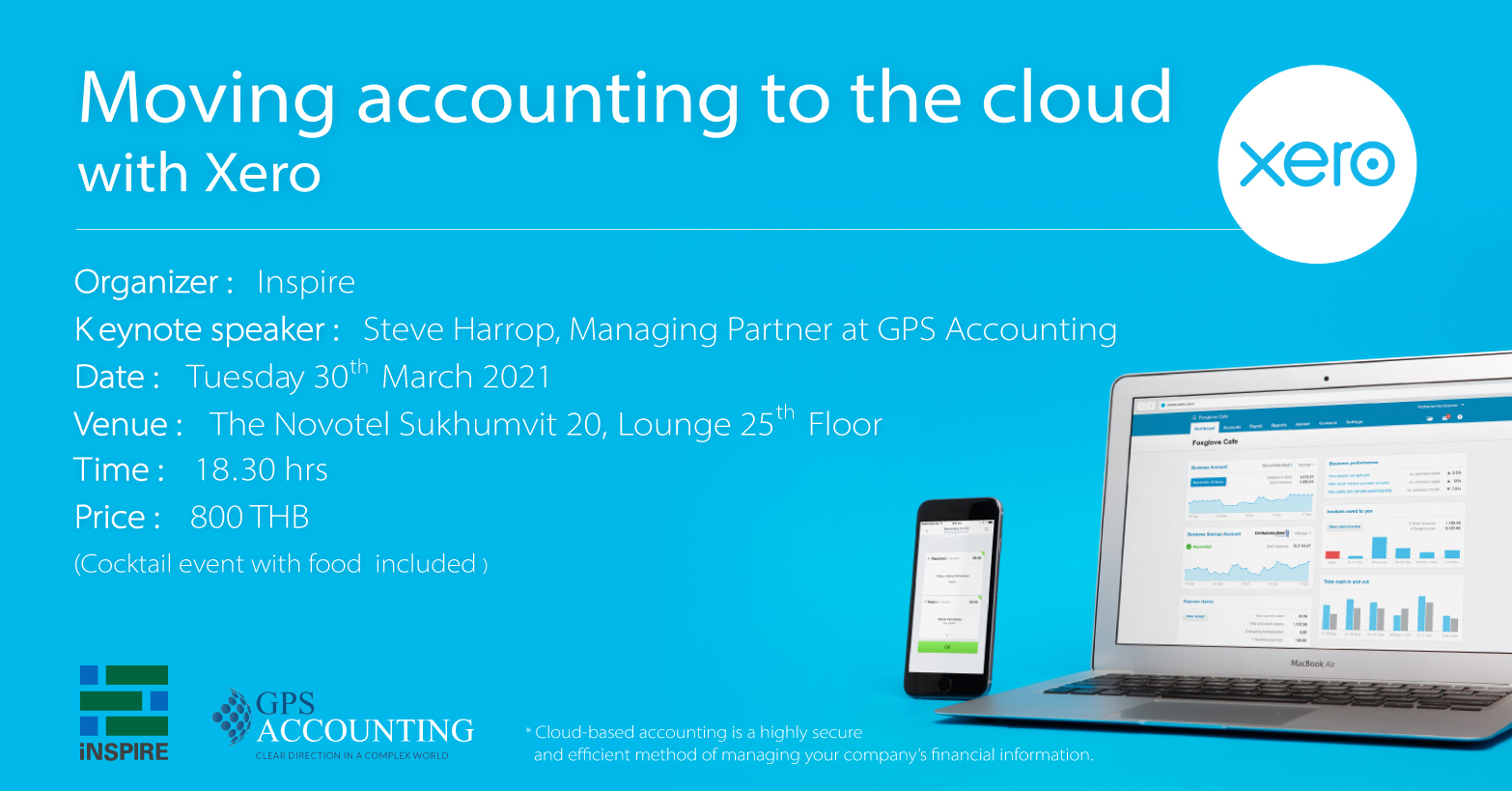 Moving business operations, including accounting, to the "cloud" may seem daunting to many small businesses. Even large companies may find the idea of relying on a nebulous cloud to store and maintain their proprietary and confidential information difficult.
On the contrary, cloud-based accounting can be a highly secure and efficient method of managing your company's financial information. GPS Accounting strongly promotes cloud-based accounting, as this is how we can best serve our clients, offering secure storage and access and delivering the highest quality accounting, bookkeeping, staff expenses, and payroll services.
What is Xero?
Xero is cloud-based accounting software which connects people with the right numbers anytime, anywhere, on any device. For accountants and bookkeepers, Xero helps build a trusted relationship with small business clients through online collaboration. With over 2 million+ subscribers worldwide they transform the way business is done.
Founded in 2006 in New Zealand, Xero is one of the fastest growing software as a service companies globally. They lead the New Zealand, Australian, and United Kingdom cloud accounting markets, employing a world-class team of more than 3,000+ people. Forbes identified Xero as the World's Most Innovative Growth Company in 2014 and 2015.
GPS Accounting is proud to be a Silver Partner of Xero. Steve Harrop, Managing Partner of GPS Accounting is a certified advisor and migration expert for the software and is best placed to advise companies in Thailand on whether Xero is for them. Steve, will be demonstrating the power of cloud based accounting and how it can help your business.
Register below to join us on Tuesday March 30, 2021 07:30 America/New_York time at Novotel Sukhumvit Soi 20, Lounge 25th Floor